Being an exchange student on campus is pretty great. Everything is so close, like food, friends, the gym and class. The downside of this is falling into a routine, where you spend most of the week at uni and then go out to the same type of places every weekend. A majority of my stay has been like this, which is totally fine, but a few exceptions to this rule has kept me wonderfully entertained (and sane) throughout the semester.
A highlight was last Saturday, when one of the local students, Rosa, gave me and a couple of friends, James and Daniel, an excellent tour of a part of Singapore we may not have otherwise seen.
The morning started with a taxi to Haw Par Villa, or Tiger Balm Gardens, a theme park made up of hundreds of statues depicting Chinese mythological beings and stories.
The park is free and easily located just to the right of the Haw Par Villa Station MRT along the Circle Line. It was originally built in 1937 as a gift for Aw Boon Par by his older brother Aw Boon Haw. These brothers owned the Tiger Balm empire, made successful from the original formulation handed down by their father.
The park itself is a little spooky and run down, but I think this adds to its charm.
There is even a little Australia in there!
We walked through the park toward the biggest attraction – The Ten Courts of Hell, a tunnel full of horrific dioramas made out of clay figures and children's nightmares. The scenes inside describe the process of judgement, punishment and retribution after death according to ancient Chinese legend.
At the entrance of the Ten Courts of Hell, between the two guardians of the Underworld, the Ox-Head and Horse-face
The dead travel to the first court for judgement by King Qinguang, who decides whether they are good or evil. The good take the golden or silver bridges to paradise.
The evil are sent to a court of hell for punishment, dependent on the nature of their sins in life. There are different courts with specific punishments for sins like murder, stealing, misusing books and cheating on exams (you get dismembered for that one).
I decided not to add the gory photos because even though they are only sculpted figurines, the scenes are incredibly graphic and violent, and I don't feel like having that kind of thing on my page. So in lieu of depictions of people being thrown into volcanic pits, pounded by stone mallets or having their hearts dug out, here is Pusheen instead:
But it's not all bad – after the torture is over you get scraped up and dumped in the Tenth Court, where your final judgement is made by King Zhuanlun. In terms of judges I am assuming he is nice, probably like the Paula Abdul of the afterlife (circa American Idol), because at the end of it all you get ushered over to an old lady at the Pavilion of Forgetfulness, who gives you a magic cup of tea to forget everything that just happened.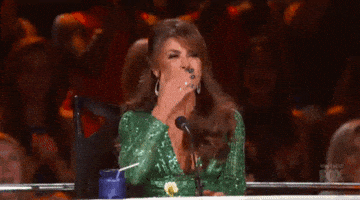 Cya next time!
Then you get reborn as whatever animal you deserve to be at the Wheel of Reincarnation, to live your next life in comfort or torment. Since I am human at the moment, I wonder if I was bad in my past life because I am pretty sure the best people get reincarnated into cats.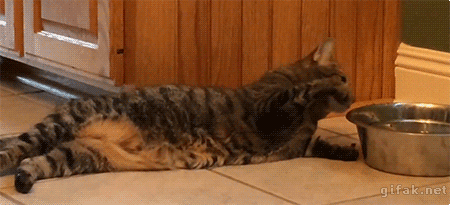 Living the reincarnation dream
I thought about how crazy it was that this place is visited by schoolkids, until I remembered that during primary school, on an annual basis, my class was shut into a dark van and taught about health by a puppet giraffe called Healthy Harold, along with his best friend Helen – a half-skinned plastic female torso.
Because a 'safer, smarter life' starts with getting into a van with a stranger
Anyway, Haw Par Villa is definitely worth a look. It is a fascinating snapshot in time and a memorable way to learn about Chinese folklore.
We then headed down to Chinatown for a walkabout and some lunch. Here I confessed to my friends that even though I have lived in Singapore for a fair few months, I STILL haven't tried chicken rice. Sacrilege.
Afterwards we said goodbye to Daniel and headed over to the Sun Yat Sen Nanyang Memorial Hall. Built in the 1880s, the house eventually became the base of the Chinese Revolutionary Alliance, then the local headquarters for the Chinese Nationalist Party, all led by Dr. Sun Yat Sen, a revolutionary who went onto found and become the first president of the Republic of China.
The building was occupied by the Japanese in the Second World War. After the War ended the Singapore Chinese Chamber of Commerce took over the building and turned it into a museum, holding many amazing artifacts and beautiful paintings. Entry is around $2 and includes guided tours in English and Chinese.
The balcony also provides a nice view of the Burmese temple next door.
Our last stop for the day was Wheelers Yard in Lor Ampas.  I could see why it was referred to as one of Singapore's hidden gems, as you really could walk right past it without even noticing. Or maybe I am just an incredibly unobservant person.
On the outside it is a normal looking industrial warehouse with a big blue door, but on the inside is a bicycle shop, retail area and a café so hipster that you need to double-check that you haven't accidentally fallen through a portal to Sydney's inner-west.
The food was pricey (who pays $9.90 for fries, seriously) so we settled with some drinks. This place is definitely an instagrammers paradise and from what I could see it is a good place to go with friends, or just alone with a book. Just make sure it's a paperback.
It is truly touching when people take the time to show others a glimpse of their city, country or culture. In my eyes, this is what brings the world closer. This little adventure was definitely one of the highlights of the semester, and hopefully I will get a few more in before I leave Singapore.
Thanks, Rosa.
C xx